SNAP frame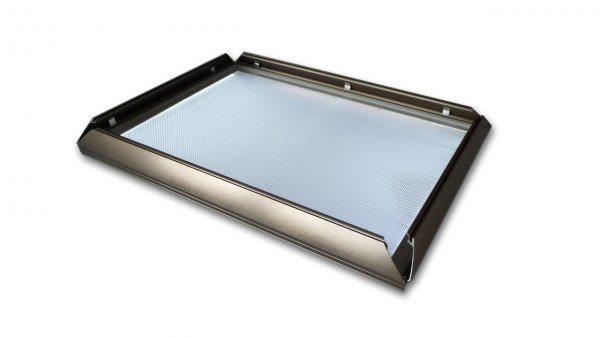 The first type of our LED panel that we would like to present you is SNAP frame. It is made from durable aluminium and wont break by harder treatment. Its solid construction provides long lifetime of this panel. The changing of the banner is proceeded by simple folding up the side bars, changing the banner and closing the bars. This type is made also for bigger banners/posters.
SNAP frame is easy to be installed on the wall thanks to its buit-in hangings.
Its ideal for: interiors, shopping centres, supermarkets, stations, exhibitions, airports, hotels, clubs, bars, shops and restaurants.
Coloured LED frames
We supply the LED frames in sizes from A4 up to A1. But we also produce frames on client requirements and wishes.
The LED pannel can be delivered in silver, champagne or black finishing colour or any client requested colour.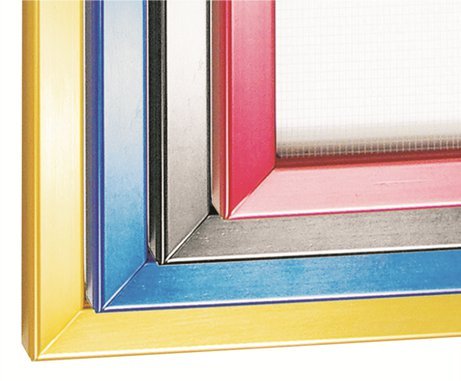 | | | | | | |
| --- | --- | --- | --- | --- | --- |
| Model | Size of the frame (mm) | Size of the poster | Visible size (mm) | Weight netto (kg) | Energy consumption (W) |
| KL-A1 | 655(L)*902(H)*13(D) | 594(L)*841(H) | 584(L)*831(H) | 4.79 | 12.3 |
| KL-A2 | 481(L)*655(H)*13(D) | 420(L)*594(H) | 410(L)*584(H) | 2.61 | 7.2 |
| KL-A3 | 358(L)*499(H)*13(D) | 297(L)*420(H) | 287(L)*410(H) | 1.5 | 3.6 |
| KL-A4 | 271(L)*358(H)*13(D) | 210(L)*297(H) | 200(L)*287(H) | 0.93 | 1.8 |