CRYSTAL frame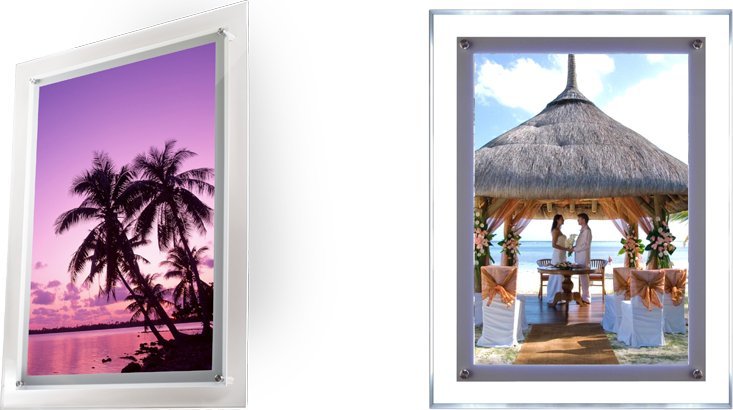 Exclusive looking light frame.
Has got crystal clear surrounding surface without any disturbing elements. Thanks to the light technology used in this type of frame not just the poster shines, but also the surroundet areas of the panel. The visible part of the frame does not have any disturbing aluminium parts. The panel itself is very thin and all this together makes every banner look as exclusive as possible.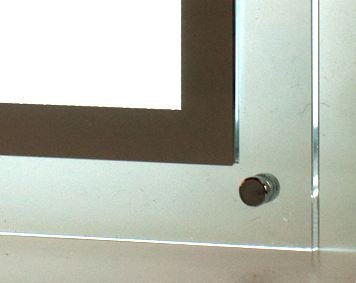 As by all types of offered LED frames, the CRYSTAL LED frame has also got the possibility to be hanged on the wall or be put on a stand (optional accesory).
Thanks to its magnificent design can represent your banner everywhere for example in offices, banks, jewellerys, restaurants, clubs or just as an excellent photoframe with your photos.
| | | | | | |
| --- | --- | --- | --- | --- | --- |
| Model | Size of the frame (mm) | Size of the poster (mm) | Visible size (mm) | Weight netto (kg) | Energy consumption (W) |
| KL-A1 | 655(L)*902(H)*13(D) | 594(L)*841(H) | 584(L)*831(H) | 4.79 | 12.3 |
| KL-A2 | 481(L)*655(H)*13(D) | 420(L)*594(H) | 410(L)*584(H) | 2.61 | 7.2 |
| KL-A3 | 358(L)*499(H)*13(D) | 297(L)*420(H) | 287(L)*410(H) | 1.5 | 3.6 |
| KL-A4 | 271(L)*358(H)*13(D) | 210(L)*297(H) | 200(L)*287(H) | 0.93 | 1.8 |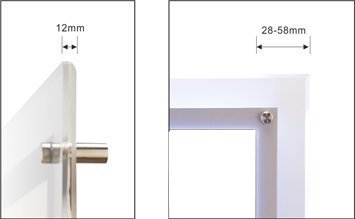 Contact us